Join St. Catherine's Center for Children
St. Catherine's Center for Children has a long history of serving families and children in need. We hire caring, compassionate people who exemplify our mission and values. At St. Catherine's, you will create a brighter future for the hundreds of children, families, and adults we serve throughout New York's Capital Region and beyond. 
Providing the highest quality of care and service to the community we serve is something we take great pride in, and our dedicated team of employees is at the heart of St. Catherine's success. Our programs address issues of homelessness, child abuse and neglect, family instability, and special education. Our experienced team – filled with social workers, foster care and kinship care specialists, nurses, special education teachers, and so many more – works tirelessly to achieve our goal of providing hope for tomorrow. 
St. Catherine's Center for Children offers a wide range of benefits, including competitive salaries, professional development opportunities, retirement – including a pension option, paid vacation and holidays, health coverage, and voluntary benefits and perks. Click below to download a full list of our benefits.
Start your career with
St. Catherine's Center for Children, today!
Interested in becoming an Intern, Student Teacher or Observer?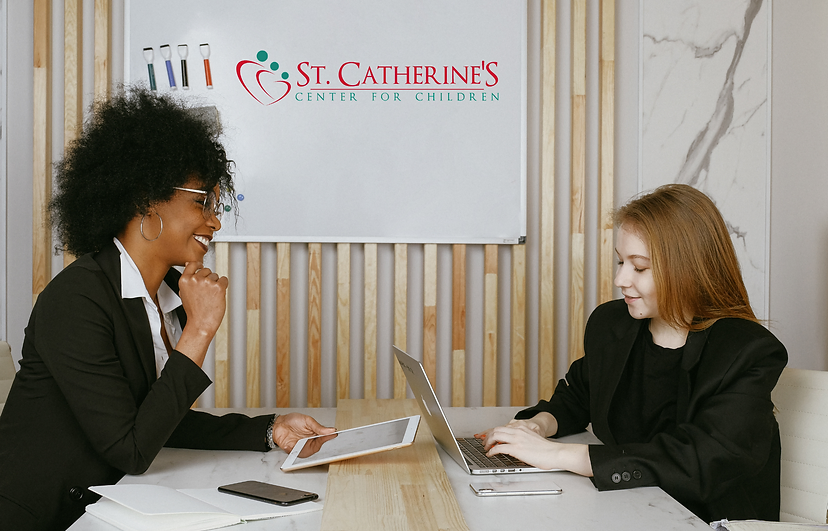 At. St. Catherine's, we believe in learning by doing, and our unpaid internship, student teacher or observer opportunities immerse you in real-life situations where you can gain first-hand experience toward your future career in human services. During your time with St. Catherine's, you will also enjoy the satisfaction that comes from being part of a dedicated team whose hard work is truly valued. If you are interested in learning more about these opportunities, you've come to the right place! Fill out the form below and someone from Human Resources will contact you with more information.