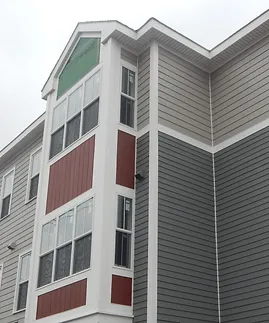 Michael's House is a 20-unit, fully furnished, supportive housing facility that provides a safe and stable environment for families and individuals who are homeless or at-risk of becoming homeless.
Opened in 2021, Michael's House serves individuals who have aged out of the foster care system, as well as young adults and young families struggling to achieve independence and housing stability. These groups are particularly vulnerable to violence, substance abuse, and behavioral challenges.
Personalized Case Management
Michael's House connects tenants to personalized services to address individual needs, including employment searches, and counseling to address mental health, behavioral, or substance issues. On-site staff are available 24/7 to meet the needs of tenants at Michael's House.
Classes and training workshops are offered at Michael's house. These are designed to help residents with life skills, health and wellness, safe lifestyle choices, nutrition, education and literacy, family planning, and parenting, among others. 
Contact St. Catherine's Center for Children
For more information about this program, please contact us today.