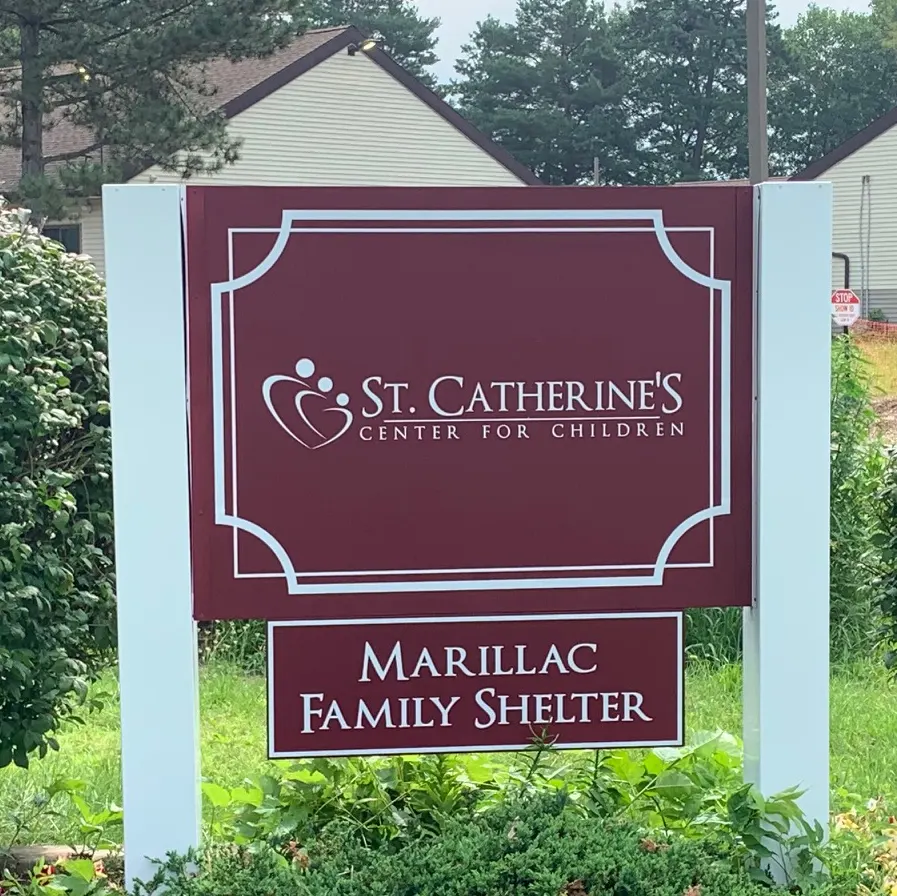 Marillac Family Shelter is Albany County's only shelter designed specifically for families, which includes one or more children and at least one parent. Our team provides advocacy and assistance to address conflicts and issues that lead to homelessness. We work with individuals and families to secure permanent housing, employment and other essentials to get them back on their feet.
Marillac, a year-round facility, offers a safe, supportive, and secure residential shelter, as well as supplemental services, for families and individuals experiencing homelessness. Families may be housed for up to six months at a time. Marillac can house up to 24 families at one time.
Supplemental services are also available for families making the transition from the shelter back into the community.
Supportive Services Offered
Temporary shelter, assistance in searching for a new home, employment assistance, daytime childcare, advocacy, and case management.
Contact St. Catherine's Center for Children
For more information about this program, please contact us today.