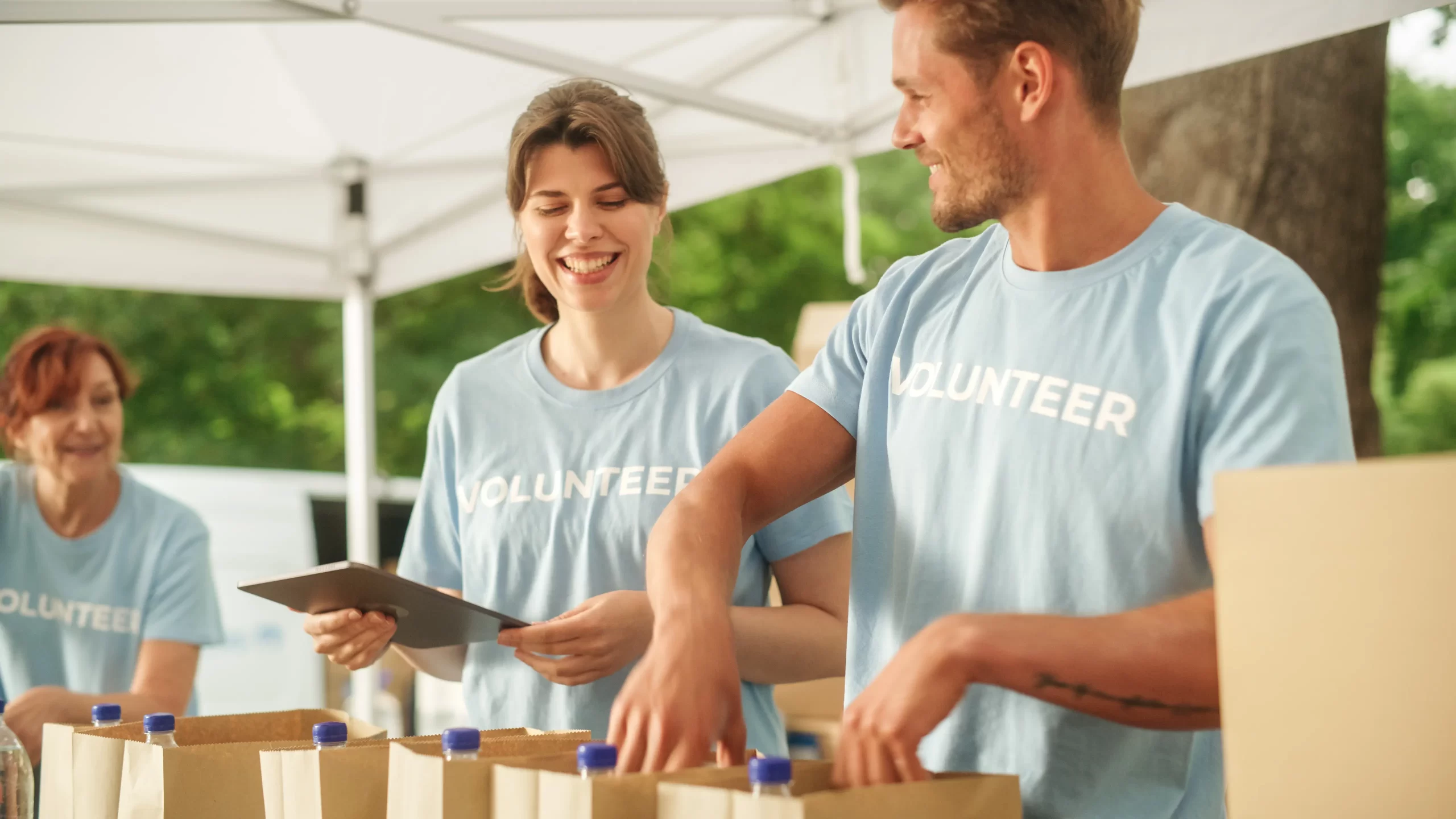 Compassionate Hearts Volunteer Program
Our volunteers are dedicated, caring individuals who have the desire to give their time and talents to support the operations and culture of St. Catherine's Center for Children. They are also integral team members! Each volunteer has a special set of skills that provides a unique contribution here at St. Catherine's.
We are honored that you are interested in joining us to deliver safe, equitable, and compassionate care to our clients. We know there are many worthy organizations for you to consider. With our Compassionate Hearts Volunteer Program, you will experience rewarding opportunities while giving back.
Let's get you started on your volunteer journey! Please click the button below, to fill out our application. We'll collect your information to help us find the perfect placement for you!
Once you've completed your application, please e-mail it to us by clicking the button below or send it through the mail to:
St. Catherine's Center for Children
Attn: Compassionate Hearts Volunteer Program
40 N. Main Ave.
Albany, NY 12203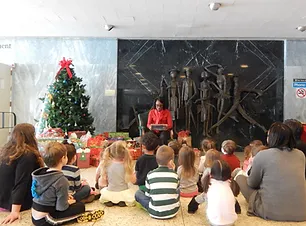 Help us mentor children in our residential program and/or students at our R & E May School. 
Read books to children
Tutor students
Become a pen pal
Visit as a super hero, a princess, or other inspiring characters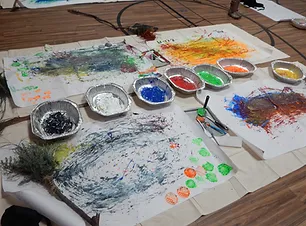 Create enriching experiences by leading a workshop for children in our residential program and/or students at our R & E May School.
Baking
Nutrition & Healthy Cooking
Music
Arts & Crafts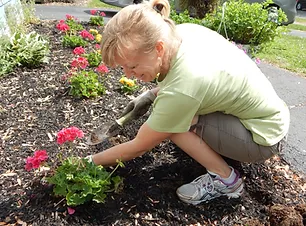 Perfect for companies who want to give back to their community! 
Gardening and landscaping
Jazzy Sun birthdays 
Repaint and redecorate a child's room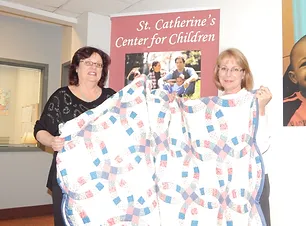 The Foundation of St. Catherine's Center for Children is always looking for help with administrative tasks!
Event planning 
Data entry
Mailing invites, cards, etc.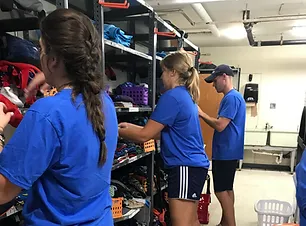 Service Learning and Community Service
Some schools may require a certain number of hours be volunteered with a local not-for-profit prior to graduation. It may be as little as one five-hour shift or several hours per week for a semester or school year. We are happy to work with you and your school to reach your volunteer goals!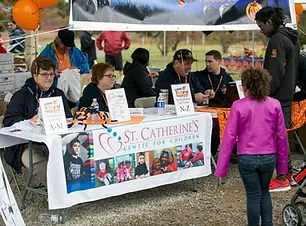 Laundry helpers
Light housekeeping activities
Decluttering and organizing
What is the difference between a Level 1 and a Level 2 Volunteer?
Level 1 assignments will take place while children or adult clients are off-site or in places the volunteer(s) will not be during their assignments.
A Level 2 Volunteer may have direct or indirect contact with children or adult clients in any of St. Catherine's programs during their volunteer assignments. However, volunteers are never allowed to be alone with a child or adult client.
All prospective volunteers must complete the above application, sign both the Confidentiality Contract, and the Volunteer's Rights and Responsibilities form, and return it to the Volunteer Coordinator via email or mail. Once references are vetted, the prospective volunteer will interview with a program director and volunteer coordinator. After a successful interview onboarding can begin!
To volunteer with St. Catherine's Center for Children you must be at least 18 years of age.